Community Connection
For our current events and activities, CLICK HERE.
Worland branch employees participated in the annual fair parade. What a great event to support.
Left to right: KaLea Lindley, Becky Martinez, Pam Tigner, and Stela Hunt
Our Gillette team is proud to partnering with the Edible Prairie Project by packing over 200 weekend food bags
for summer weekend meals for kids in Campbell County.
Left to right: Rita, Kathy, Mindy and Angie
In celebration of Teach children to save day, our Gillette branch employees enjoyed the day teaching Prairie Wind Elementary students how to save.
Jordan Temple and Paty Ortiz
In support of National Dentist's Day the Gillette office personally showed their support by delivering goodie baskets to both Synergy Dental and Gillette Dental.
Left: Afton Porter, Kristi Riedesel, Marisela Anderson, Angie Luciano (SSB Branch Cashier)
Right: Daniel Morrison, Tyler Watts, (SSB SVP Commercial Loan Officer)
Our Gillette branch proudly donated to the VFW for new accounts opened during our Veteran's Day special in November.
Ryan Gross, President, Angie Luciano, Branch Cashier, Lee Yake, VFW Post 7756 Member, Christine Porter, Loan Administrator and Kat Schneider, Teller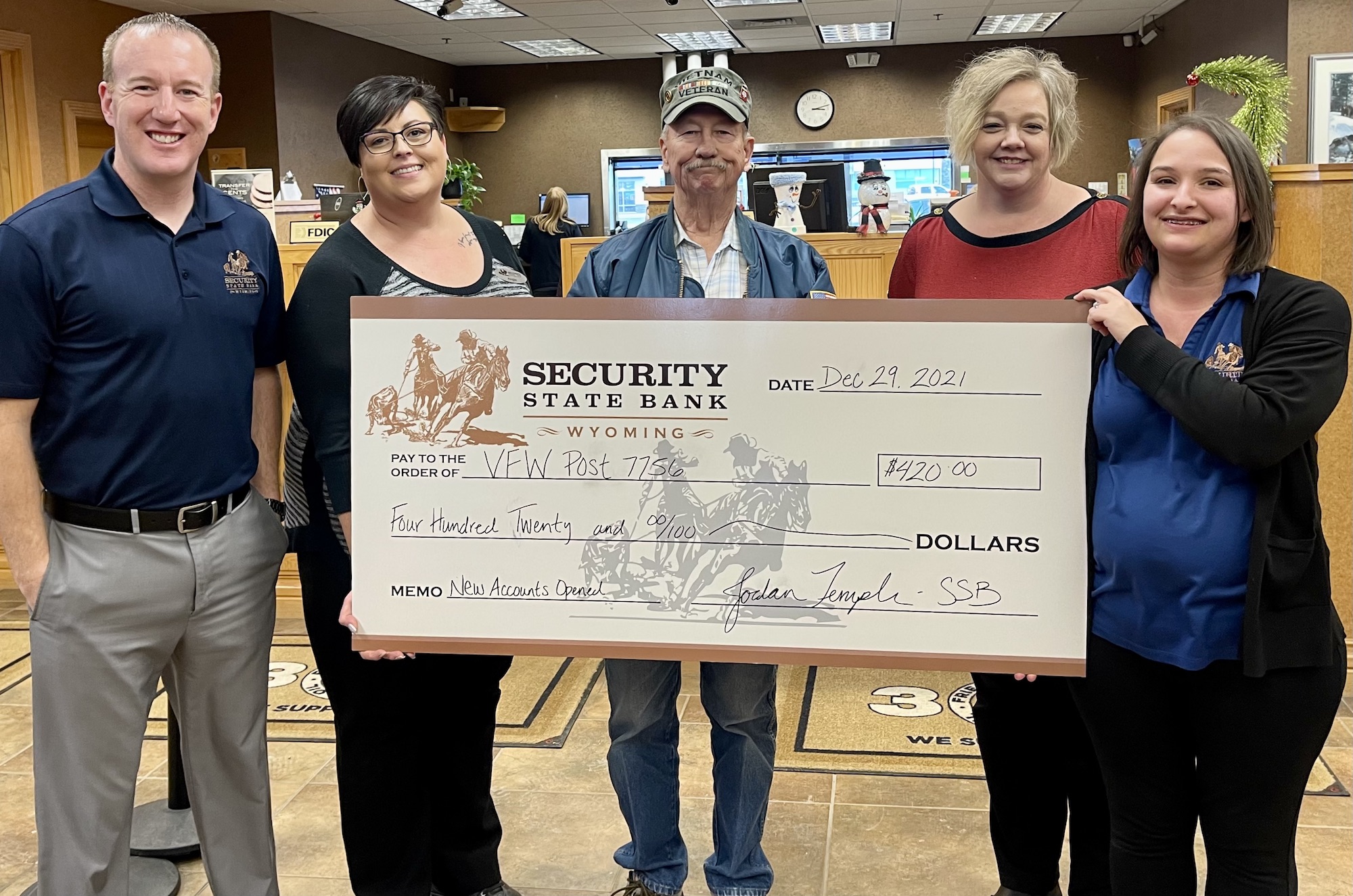 When you support the Salvation Army, you're supporting your neighbors in need. That is why our Gillette branch employees keep the bell ringing.
President: Ryan Gross, Annie Parks, Lender, Kat Schneider, Teller, Angie Luciano, Branch Cashier and Rita Patches, Teller
Our Gillette staff is volunteering their time this holiday season for the Salvation Army Red Kettle Bell Campaign. They are ringing for a great cause.
The Sheridan branch donated food items to The Food Group from their recent Thanksgiving Food Drive.
Pictured: Elizabeth Moore, Program Coordinator and Amber Wood, Security State Bank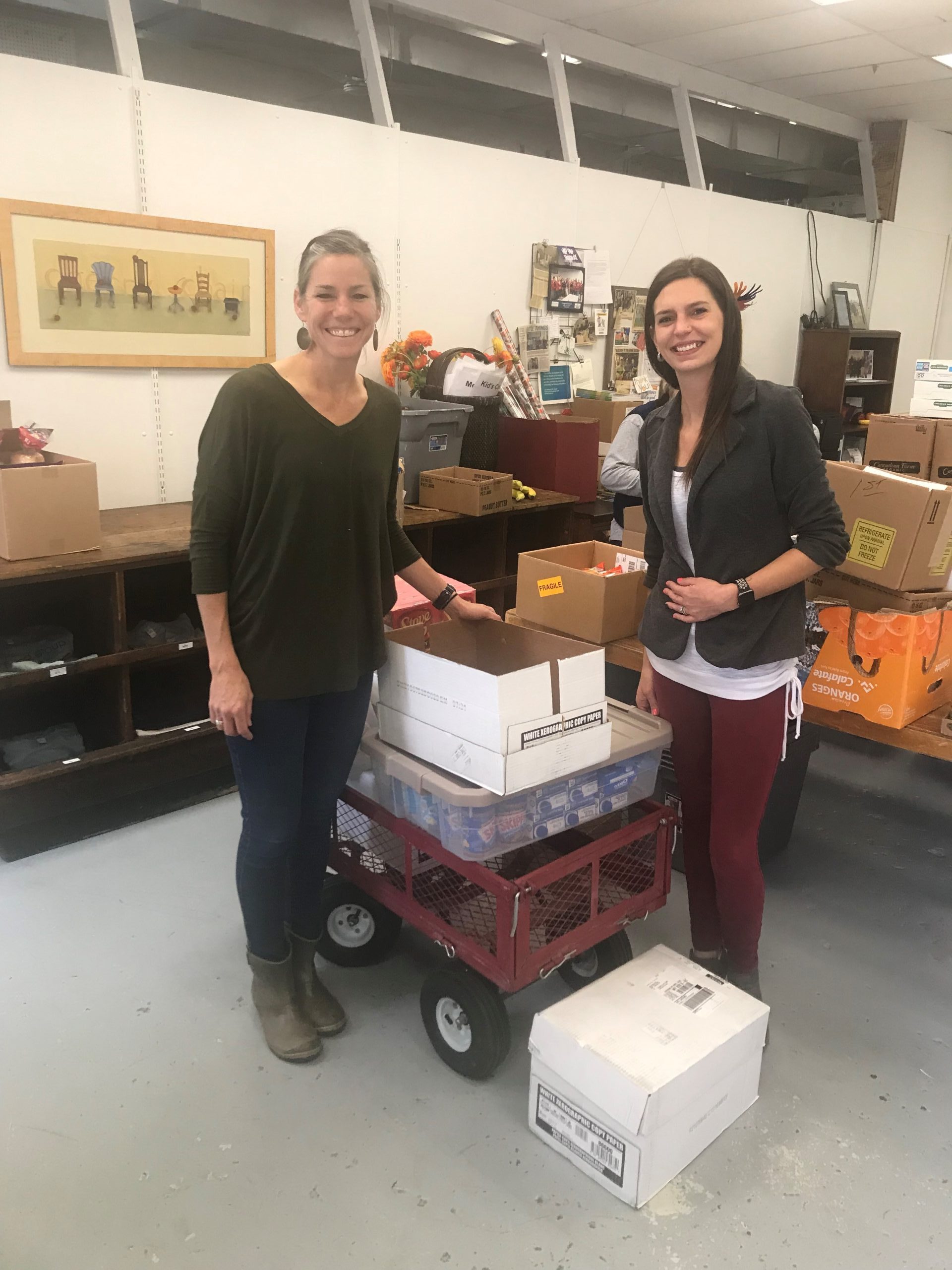 Worland is pleased to recognize Janene Baker, Owner of Enchanted Gardens as one of our Women in Business partners.
Pictured: Janene Baker and Stela Hunt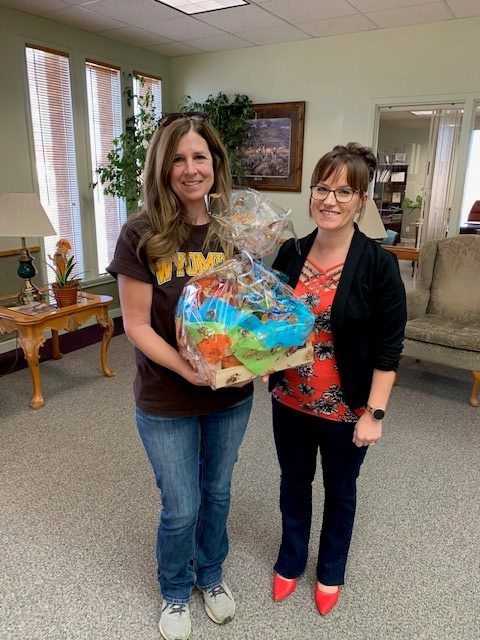 Ryan Baumeister from our Worland branch gave a presentation to the high school senior consumer math class on Get Smart About Credit.
We enjoy volunteering our time to help educate our youth.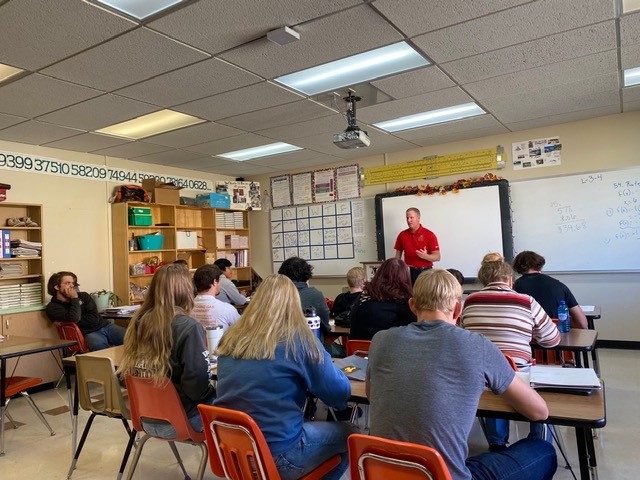 Madi Kraft and Megan Kestner, SSB Basin employees handed out candy during the Basin Disney Superheroes Trunk or Treat event.
We love being a part of such a fun community activity.